Investing in massage is an investment in your health. I would love to work with you whether you are seeking support to live a more stress free lifestyle or freedom from pain. Perhaps you are seeking both....thank you for taking this step.
During each bodywork session, clients are able to take advantage of the new technology that combines Eastern and Western knowledge in the form of a bio-mat underneath them. The bio-mat is an advanced system that uses tourmaline and amethyst crystals to provide the body with far infrared heat waves that contact the cell mitochondria; this contact not only awakens healthy cells, but helps eliminate free radicals. The only exceptions of bio-mat use are the yoga sessions, as those are performed on the floor and yoga mat.
Below is a list of my services and the hourly fees: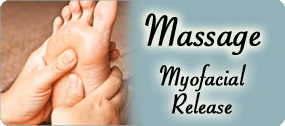 $70
Experience the body's natural ability to unwind, facilitated and supported by the practitioner. Take patterns back to ground zero (zero point) and invite creation of new healthy patterns while letting go of these unhealthy holding patterns.

$80
Experience 9 specific essential oils in the Native American tradition using Young Living Essential oils. Special properties for de-toxing and supporting Bodymind during the process of repatterning.

$65
Have a specific ailment in your physical body? Allow me to use yoga therapeutics to help you align and shine. Homework given in the form of pose/poses to take home with you as you continue your healing process.

$65
Need CEU's through Yoga Alliance to maintain your RYT? Never practiced yoga before and want to learn more? Come explore with me in a reciprocal one-on-one environment.

$75
The modality that I use as an overall "toolbox" uses neuromuscular biofeedback to facilitate priorities and details that bodymind uses to create a scientific formula that is tapped into the brain and heart. This mutually explorative modality utilizes Ayurvedic, Chinese, Western, and Egyptian technology in a advanced healing system that is both simple and effective.
ADD-ON SERVICES

$5

$80